In the period of 01.12.2019 – 08.12.2019, I've had a great opportunity to be a part of an Erasmus+ project called "Our voice -our choice -our community", that took part in a small village in the North of Spain called Errenteria. Young people from 5 different countries (Italy, Spain, Romania, Russian Federation and Moldova, Republic of) came together to learn and raise their awareness regarding different environmental issues including global warming, waste, water quality, child work and others.
During the sessions I learned a lot of unknown facts about our world. Organizers tried to speak for those who cannot speak loud about their problems, for example for children that are working on coffee plantations, or for children that are working in Congo in Cobalt mines extracting a very important component for our smartphones, and other very alarming topics. Besides that, each country had the opportunity to present their own environmental issues.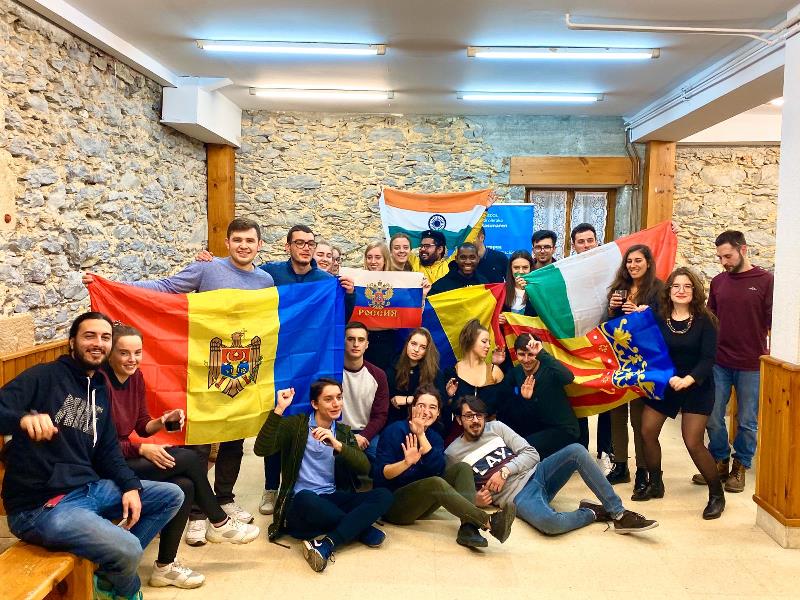 Moldova spoke about our bad quality of water, pesticides and hydroelectric power stations on the river Nistru. We also learned about other countries' issues and found some similarities. We shared opinions and tried to find authentic solutions. Besides having different sessions, activities and workshops that were more theoretical, we also tried to set an example for ourselves and tried to start the change on the project. We were separating compost, plastic, paper and glass.
Thanks to the organizers who provided everything that was necessary for that (special bags for compost, different containers, etc). I personally loved the idea and now I continue to do that in my own hometown. This project has been like a cold shower in a way, because I woke up, took my pink glasses off, and started to change my habits and lifestyle, for example I'm going to the grocery store with my backpack, this offers me the chance to refuse the plastic bags.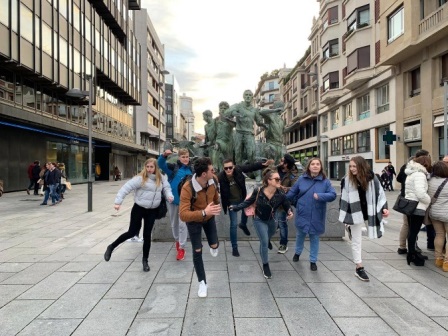 I know that this is not a huge impact on our planet, but at least I know that a couple of small steps can make a huge difference in long perspective. Moreover, I met a lot of unique and amazing persons who inspired me in different ways, from whom I learned a lot about their cultures and values, I'm still in contact with some of them. In addition to that, I'd like to mention the location of our hostel, which has been a wonderful place.
It reminded me one more time that our nature is so beautiful, and we need to make everything possible and impossible in order to protect it.
Victor Cociul (Moldova)