My name is Alex Sochirca and I would like to tell my story. I was one of the representatives from Moldova in the project " Our Voice – Our Choice – Our Community " that was held in Spain, 1 december 2019 – 7 december 2019 and returned to my home country with a lot of positive impressions.
During the project, I always felt that all of us are working together and little by little start to create a strong friendship, because we had been divided into groups with personal household chores that were changing every day. With this kind of activity, we started to have little chats and by the end of the project, we were very friendly. Also, a good idea to form such groups was that every member was from a different country, which meant that we could exchange some thoughts during our chores.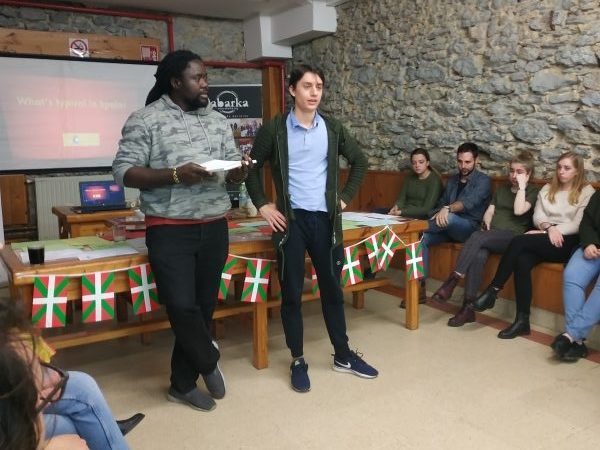 At the same time, topics of the day were different, interesting and in a lot of cases, I didn't even knew them and I was very happy to find something new about the ecology all around the world and even in small nations like my country. During these days, we were also divided into groups to discuss about different problems and solutions of the ecology. Some of the groups were specifically divided by the nationality, because we should have told the community what are the specific problems in our country, and some of the groups were divided by numbers, which also was a creative idea, because I always met new people in my group which expressed their thoughts in a different way than everyone else.
Oh, another great idea was morning exercises. At the beginning of each day, we were doing some activities/exercises to wake up better and to feel energized throughout the day. For every new day, we had different groups that proposed new moves, new songs that come from their culture and it was always funny, because we really enjoyed doing those exercises. Also, throughout the day we also had some pauses with coffee breaks and joyful games, like to guess what everyone is trying to show with their body language or to dance in any way we wanted.
But the most memorable thing was cultural night. At these events, every country had a specific day to introduce themselves to others and to make everyone to fall in love in their country. We had funny nights, delicious foods, loud parties and long nights. Every group had their mixtape of songs in order to show what are the specifics of a culture in terms of sounds. We even prepared pizza during Italy's cultural evening and afterwards we ate it.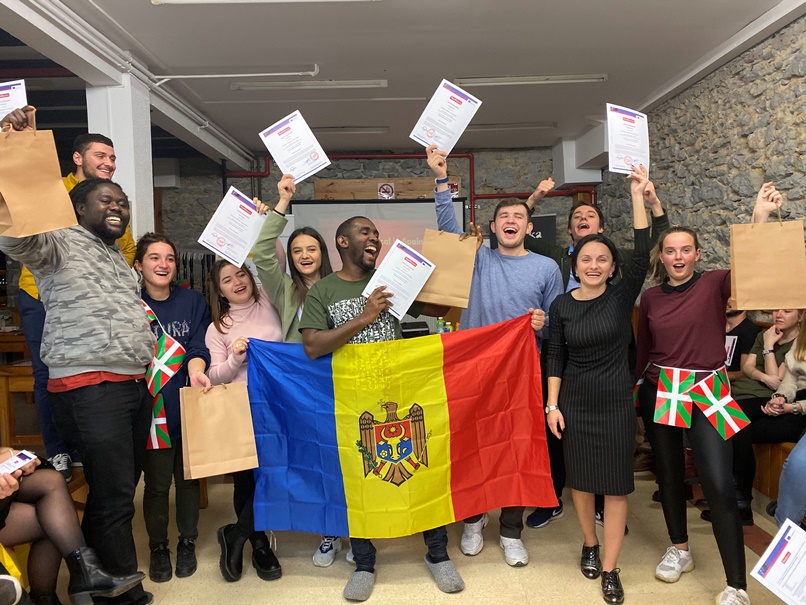 Also, a big thanks to the organizers, because they have done a great job to explain everything to us, to provide us with very tasty food based on our type of food and also, for preparing such interesting activities for us.
I will remember this project for the rest of my life, because I've found so many new friends, made so many pictures and videos and exchanged a lot of thoughts with a lot of very friendly people that helped me whenever I asked them, even if they also had some stuff to end.
Another thanks to Erasmus+ for giving me such an opportunity .
Sochirca Alex (Moldova)