Our voice. Our choice. Our community.
Our youth exchange took part in a small village from Spain, called Errenteria. Between 1st and 8th December 2019 we had an amazing Erasmus+ project about environmental issues and of course an amazing time. People from different countries (Romania, Moldova, Russia , Spain and Italy) gathered in a beautiful house in nature. The main objective was to train the participants with the abillities to address the environmental needs of the community through the organisation of campaigns. We have learnt how to prevent unnecessary use of ressources and to reduce waste amount by separating waste at source, recycling and reuse of materials such as glass, paper, plastic. Many of these activities were coordinated by a person who was very well prepared in this field (Cyril). Of course, we had also many other volunteers amongst the participants who have decided to share their knowledge in the field and also a special guest.
In the first day we got to know each other better, played some team-building games and of course we have created great connections between us from the beginning.. Then we have decided some rules in order to have a good atmosphere during the project. We have found out more about the Erasmus+ projects and discussed about the agenda of the project.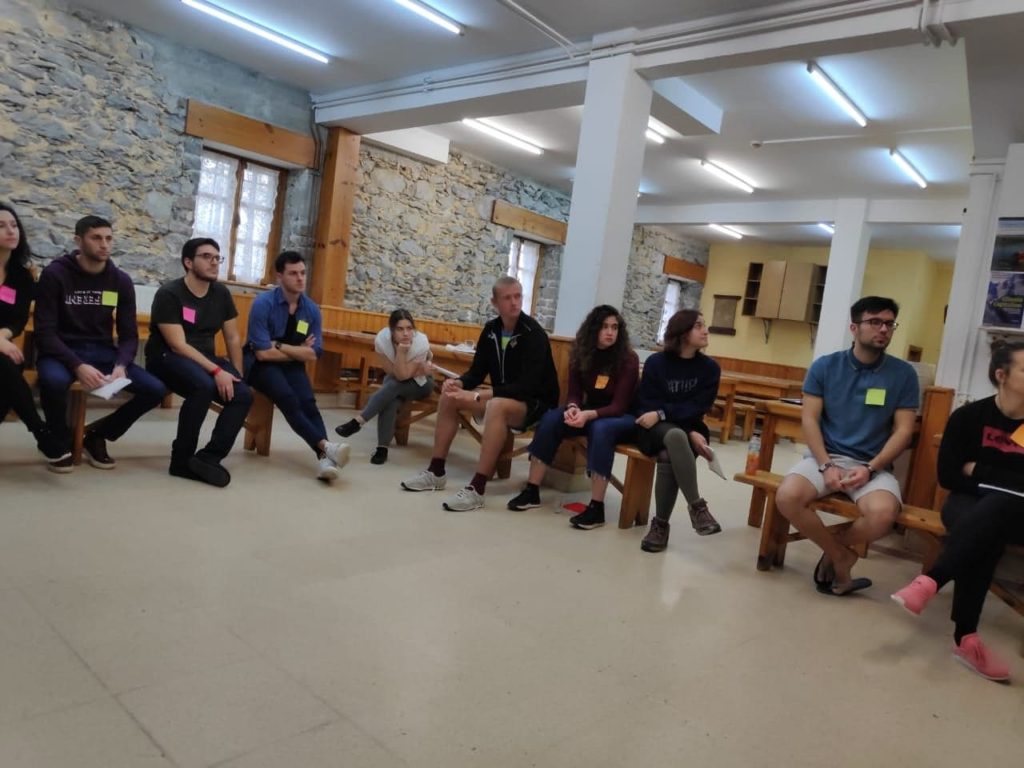 Apart plenty of activities regarding this topic, every night we had a lot of fun during the intercultural evenings. We have explored each country, we have tasted the amazing food they have, we have danced some special dances and listened to their famous songs.
Even if the schedule was pretty intense, we had a lot of energy to fully participate at all activities thanks to the energizers that we had and also thanks to the refreshing dance which we had every morning before starting anything 😊.
In the last day we had an interesting debate created based on a scenario which was pretty engaging and interesting, and also we have received the youthpass during a very funny ceremony. In the end, we have closed the project with a farewell party and the next day everyone have returned back home with a new bag of knowledge.
Berbecaru Andrei-Cristian (Romania)