As it was my first project I can't compare it with anything else. However, I discovered more amazing experiences that Erasmus+ brings to the young people apart from the academic ones that I had already enjoyed. I jumped into the project 2 days before it began because one of the Spanish team members couldn't join and I can't be more grateful.
We were the first ones to present our work and dynamics for the other teams and I loved to research about the fascinating topic of a healthy lifestyle in Spain, to create games and activities for other people and participating in every group's workshops, debate and reflect about all the branches of health (nutrition, sport, mental, addictions…). I would have liked a deeper dive into the science of this topic but we didn't have so much time.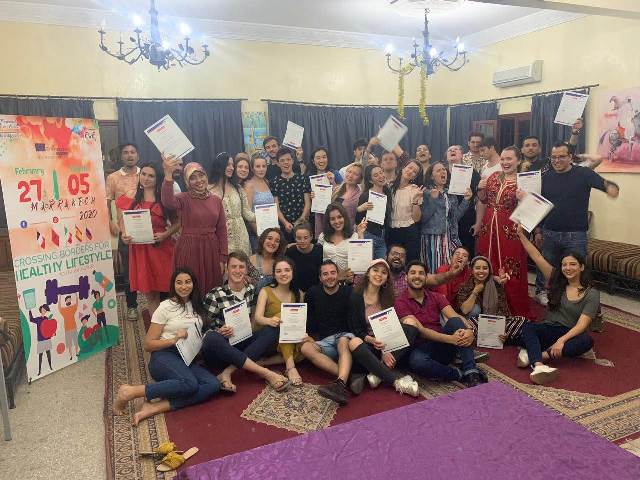 We weren't doing much sport in the beginning, but we were constantly giving feedback about the organization and we did more physical activities in the next days. I didn't know much about the food in Marrakech but every meal was delicious and it was a perfect moment to enjoy the intercultural ambience learning about other people's lifes.
It has been an incredible and unexpected adventure for me and I would recommend this to everyone. If you want to free yourself from the prejudices that borders makes us have it is one of the best exchanges you can do.
Carlos Sanz Salcedo (Spain)